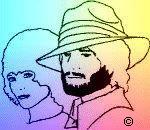 Now over 45,000 readers.

"Gasoline Prices: Goodbye Exxon And Mobil!"

I got this from Tracey K Houston. It's especially directed at musicians and others 
who spend a lot of time on the road.
Today's headlines shouted that gas prices may go over $3 per gallon! This idea makes 
sense to me. I say: Do SOMETHING, even if it's wrong, and I don't think this is wrong. 
Here's what she wrote:

"The only way we are going to see the price of gas come down is if we don't buy it. 
But, that's not really a practical option since we all have come to rely on our cars. 
But we CAN have an impact on gas prices if we all act together. Here's the idea:

For the rest of the year, don't purchase gasoline from the two biggest companies 
(which are now one), EXXON and MOBIL. If they are not selling, they should be 
inclined to reduce their prices, and if they reduce their prices the other companies 
will too. Acting together we can make a difference. If this makes sense to you, 
please pass this message on.

PLEASE HOLD OUT UNTIL THEY LOWER THEIR PRICES TO $1.28 - $1.29 AND 
KEEP THEM DOWN. THIS CAN REALLY WORK!"

traceyk@tkhouston.com
http://www.tkhouston.com

(I'm going to do it.)

Copyright © April 27, 2001 by Jack Blanchard. All Rights Reserved.














©2007 www.jackandmisty.com. all rights reserved.